The best thing about this copy paste software is its ability to allow you to paste one thing after another without having to copy anything again. You can paste hundreds of items in a row that you have previously copied without having to re-copy them again. By using shortcut hot-keys that you create you can easily paste previously copied pictures – files – or text into the required fields. It just couldn't be any simpler…
Copy Paste Nirvana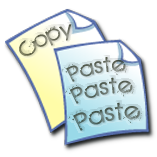 We used the functions of our own copy paste software no less than 500 hundred times in the production of this website…it's simply a must have tool if you want to increase the efficiency of your workflowTo paste a picture – file – or piece of text onto the page you simply press CTRL + V. To paste older copied items you simply press CTRL + 2 to paste the second last copied item, CTRL + 3 to pace the third last copied, CTRL + 4 to paste the fourth last copied item – etc. Whenever you're unsure about the order of the items you have copied you simply display the clipboard by pressing a hot-key that you create. It couldn't really be easier and that's the way we've designed it.
Paste Old Snippets Without Re-Copying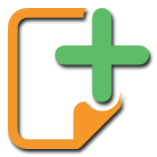 If your still copying and pasting one thing at a time then you're wasting between 10 – 30 minutes every day. That time quickly adds up. You can fly through your copying & pasting tasks using this software.The simple keyboard shortcut will display a fast and light intuitive window which shows all of your previously copied text or files in a logical easy to view the layout. You can then simply just hover over something that you have previously copied a couple of hours ago and click on that selection to paste it into the desired field or program that you're working in.
Massive Time Savings…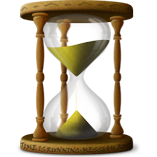 We guarantee that you'll save massive amounts of time ! Think about how long it takes just to reopen one email to get access to the snippet of text you want to copy. With copy paste software that snippet of text you copied an hour ago is just one hot-key away…Think about how many times throughout your workday you attempt to paste a snippet of text into the program you're working in or onto a web page only to find that you have pasted the wrong thing in. The snippet of text that you actually wanted to paste onto the page has long since disappeared and now you'll have to go back and re-copy it again. Sometimes you even have to reopen a webpage or e-mail to get access to the snippet of text that you want re-copy again.