The best thing about copy paste software is it allows you to paste one thing after another without having to copy anything again. You can paste hundreds of items in a row that you have previously copied without having to re-copy them again. By using shortcut hot-keys that you create you can easily paste previously copied text snippets – pictures – or complete files into the required fields. If you're still coping & pasting one thing at a time then your still working in the dark ages…
Save Loads of Time

It can extremely frustrating when you paste in some text that isn't the text you wanted. Everyone has experienced that dreaded feeling of having to go back and copy the required text agian…that problem is gone.This won't happen anymore when you utilise the power of Copy Paste Software. You will now be able to easily paste in snippets of text that you copied previously by simply pressing a shortcut hot-key like CTRL + SHFT + 2. This would instantly paste the second last thing that you copied onto the page and if you pressed CTRL + SHFT + 3 this would paste the third last item that you copied. If you're unsure about the order of your last text snippet copy or you simply want to retrieve something that you copied earlier in the day then you can simply press the WINDOWS + V key combination and all of the previously copied snippets of text, files or pictures will be instantly accessible in a stylish little pop up window.
 So Incredibly Easy To Use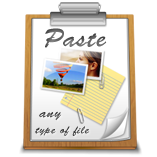 This software has a learning curve of about 5 minutes. Once you designate your own hot-keys you'll experience a vastly different and more efficient pasting experience. Pasting errors become a thing of the past.Our Copy Paste Software allows you to search all of your previously copied clipboard items using an efficient scroll bar or by typing in the search bar of the pop-up window. To make things super easy when you're looking at your previously copied items all of the text snippets and pictures and files have convenient little visual icons next to them which represent where the item was copied from. For example if you copied something from Microsoft word that text snippet will have the Microsoft Word icon next to it so you can easily tell at a glance which program or webpage the item was copied from.
Work Much More Efficiently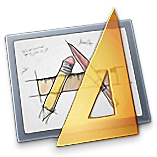 Our copy paste software is extremely light on your pc's resources and there's much more under the bonnet than you may think. Every possible copy and paste variation has been thought of and you can even make your own custom rules and hot-keys very easily.The convenient visual icon next to the items on your clipboard make its super easy to find something that you copied a few hours ago. The icons also make it very easy for you to quickly find an item that you previously copied in a program that you had only opened once as you'll be able to easily see that program icon stand out from the other icon. We have no doubt that you'll be a huge fan of this program and will regard it as the best copy and paste software on the market today.