Save Time with Web Design
Web designers and seo specialists can achieve massive time savings and work much more efficiently when utilising our copy paste software. During everyday tasks web designers would copy and paste scores of text and code snippets from one program to another. Continuously copying small CSS snippets and updating the styles.css files to alter the appearance of web pages can be a tedious task if you're still copying one small snippet of css code at a time.
Fast Way to Edit CSS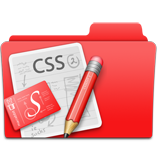 It's more often than not that when web designers need to copy live snippets of css code from the browser window that they need to copy multiple sections of the css code from different classes and id's. This can be extremely tedious because one can't be expected to remember all the lines of code and the only way to circumnavigate this is by copying all the snippets into a separate note pad file.
Copy Paste Tricks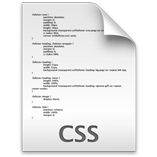 Then when they close the browser window they can paste from the notepad file rather than the browser window as once you navigate away from the snippet of css text that you want to edit it can often be difficult and tedious to relocate that piece of css code just to be able to re-copy again. This is quite a ridiculous method to achieve what this software provides with simple shortcut keys. If you're performing this type of copying pasting than you need to take a serious look at your work flow methods because you could be saving lots of time when editing your style.css files.
Fastest Way to Copy Code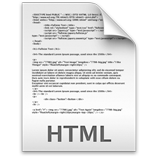 When utilising the power of this software a good web designer can fault-find and modify a multitude of css classes from the browser window easily in one go. They can simply locate all of the css edits that they want to perform and copy the results one after another on to the clipboard. Then when they open the actual styles.css file they can paste in the relevant snippets of edited code one after another without having to go back and re-copy them again. If you forget what the order you copied the css snippets in you can simply press at two key short-cut that brings up your entire clipboard history in a convenient and lightweight pop up window. From this window you can easily see all of your previously copied items and select the snippet you require which saves you even more time.
See Everything You've Copied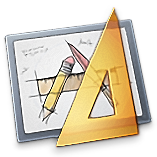 If you have copied the text snippets from different browser windows such as Firefox and Chrome then you'll be able to easily tell where the copied snippet was copied from as there's a convenient icon next to all copied items notifying you of which program the snippet was copied from. This makes it super easy to locate a snippet of text you copied whilst working in Firefox if you have been working in Chrome most of the day as the Firefox icon will easily stand out amongst the Chrome icons. Even if this software only saved you 12 minutes a day you'd still be saving 1 hour a week and 4 hours every month at the absolute minimum. If this copy paste software saves you 1 hour then it has already paid for itself as most people earn more in a single hour than the asking price of this fantastic time saving and extremely convenient program.