You can create special shortcut keys which allow you to paste any type of text or files with a predefined shortcut. For example, if you wanted to create a special shortcut hot-key combination that will allow you to paste in your email address whenever you need to then simply follow this procedure.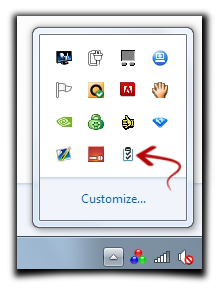 Right click on the Copy Paste Software icon found in your system tray. Click on Settings (or use the Hotkey combination: Win + Alt + F11). Click on 'Global hotkeys'. Click on the create new shortcut item under the heading text 'More shortcuts'.
Record a new Hotkey combination by simply pressing a keyboard combination that you want to define as your shortcut. For example, press CTRL + E. Now that you have defined a shortcut key combination use the dropdown menu to choose the type of shortcut you wish to create. To paste your email address every time you would select 'Paste text'.
Then simply enter your email address in the text box under 'Options' which is labelled 'Text to paste. After you have entered your email address press 'Ok'. This will allow you to paste in your email address in any program or website by simply pressing CTRL + e.
---